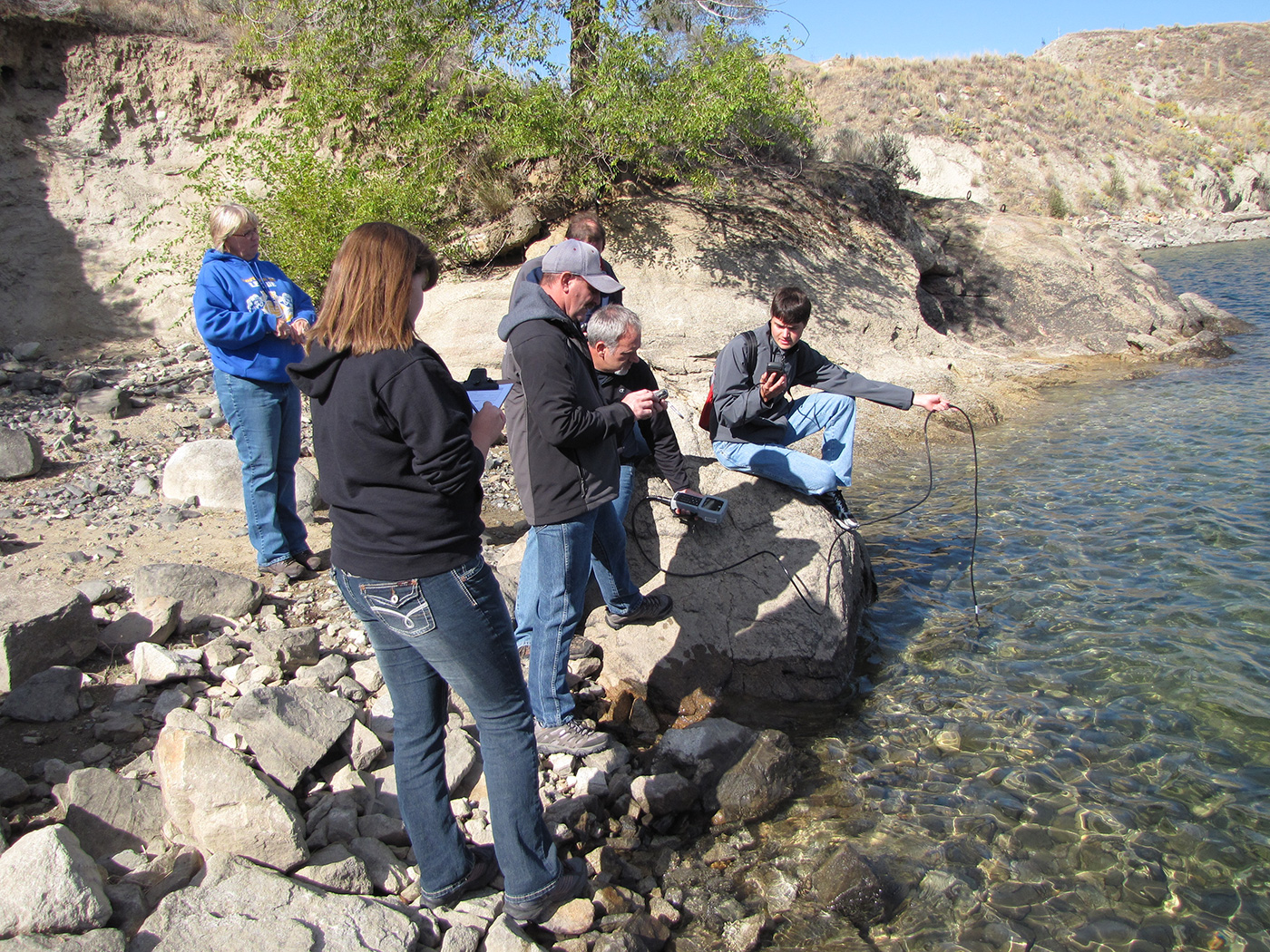 Kindergarten through 12th grade students are engaged in real world STEM through scientific research and data collection and analysis throughout the Columbia River Watershed. Schools adopt a one mile section of the Columbia River or tributary and utilize it as their real world laboratory where they work with resource specialists, researchers and scientists to collect, analyze, interpret and share watershed health data. Students and teachers are engaged in the scientific practices of scientists and resource managers as they become intimately familiar with their area of the watershed, by spending time in the field exploring their site and, in collaboration, monitor, analyze, investigate and research site discoveries.  In schools where more than one grade participates, students build on previous knowledge and continue to grow in their understanding of the watershed over multiple grades.
The River Mile is managed by the National Park Service, Lake Roosevelt National Recreation Area's Education Program and is a network of educators, students, resource managers, scientists and informal educators in the Columbia River Watershed sharing what they know and learn about the Columbia River Watershed. Teachers and students share what they learn about their river mile and scientists, resource managers, and environmental educators share their knowledge, expertise and current research through interactive web-based maps, project webpages, webinars, conference calls, an electronic newsletter, the Student Science Symposium, student festivals, career programs, Crayfish Study and various workshops for teachers and students. Through the network we share best practices, lessons learned, examples of participation, links to resources and collect real world scientific data. There's a model program you can use, branch out on your own, and even the opportunity to participate in a watershed wide research project!
A major feature of The River Mile is teacher training through "The River Mile Teacher Institute and Academy." Educators are led through field investigations and experiences by example, and learn the scientific and educational skills to lead their students through FieldSTEM™ science programs at their own river mile. The key aim of teacher networking is the creation of professional learning communities of teachers who, through remote meetings and workshops, maintain ongoing communication and sharing of best practices among colleagues to strengthen knowledge and promote effective teaching strategies.